Ghost-Eye 1000M Wireless HDMI and SDI Video Transmission Redundant Management System Dual Receiver Kit
Ghost-Eye 1000M Wireless HDMI and SDI Video Transmission Redundant Management System Dual Receiver Kit

Our new Professional Kits are designed for the professionals that use our products. Including upgrades that you need to complete your job. Upgraded set of cloverleaf antennas which are 5G optimized, and all protected by rugged Pelican Protector cases
Highlights:
Including two AC adapters to power your setup
Cloverleaf antennas which offer increased range
Cinegears Panel Antenna
Includes rugged Pelican Protector case to protect your kit
Wireless HD video and audio transmission over 1000 meters (3250 feet)
Transmits 1080p resolution at up to 60fps with 10-bit 4:2:2 color
HDMI/SDI Cross Conversion with SDI Loop-Out
Time Code Supported
Guaranteed High-Accuracy Start/Stop Functionality
Extreme Low Latency at <1ms
4 Transmission Channels to an unlimited number of Ghost-Eye Receivers
Full cross-compatibility with other Ghost-Eye models
Auto-relink once transmitter is carried back within range
Powered by 2-Pin Lemo to D-Tap
Overview
The Cinegears Ghost-Eye 1000M is at the cutting edge of wireless video and audio transmission technology. Providing maximum functionality with HDMI/SDI cross-compatibility, 10-bit color and SDI loop-out, the 1000M now comes in a form more robust and powerful than its predecessors and its competitors. Add the impressive 1000 meter range with extended antennas for good measure, the Ghost-Eye 1000M is the new standard in the wireless video and audio transmission market.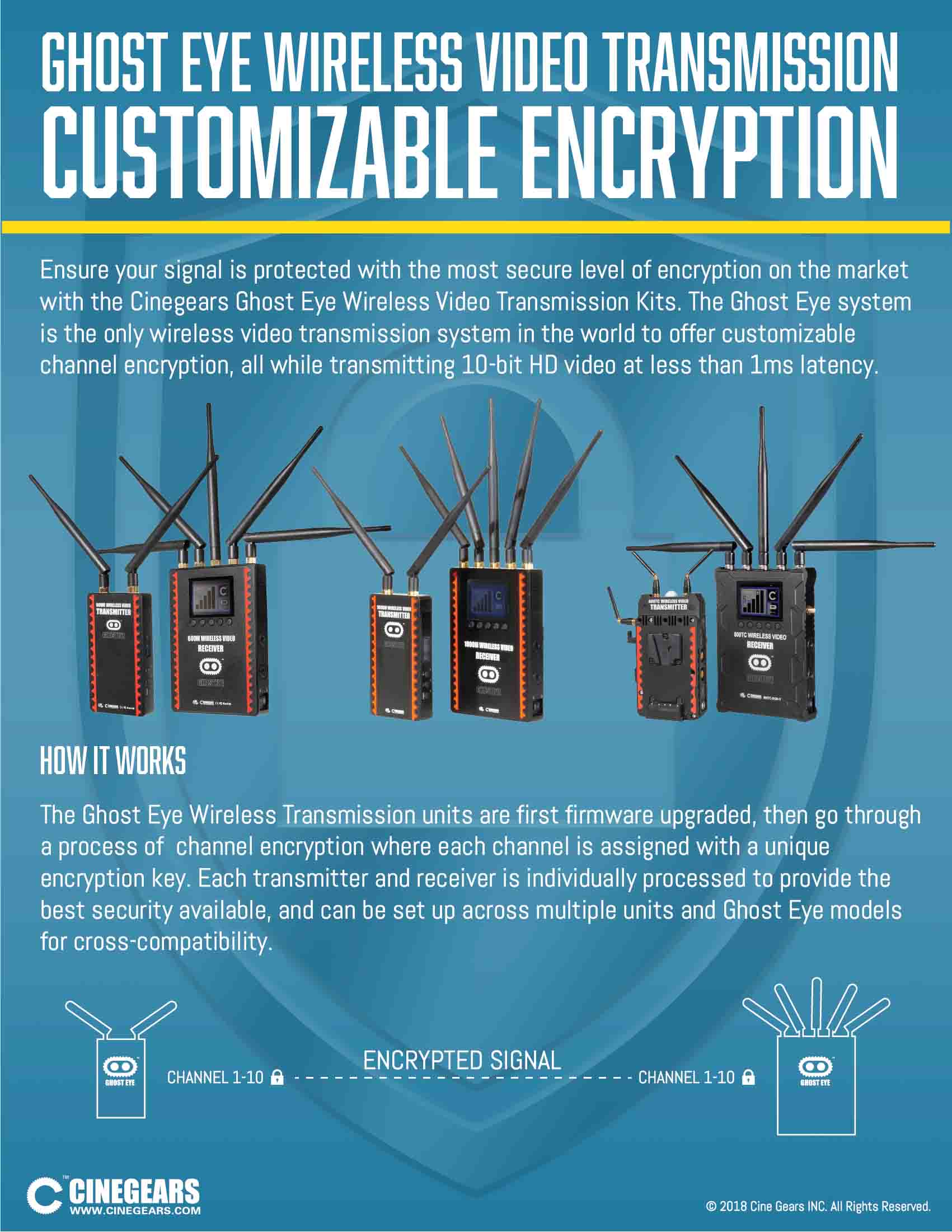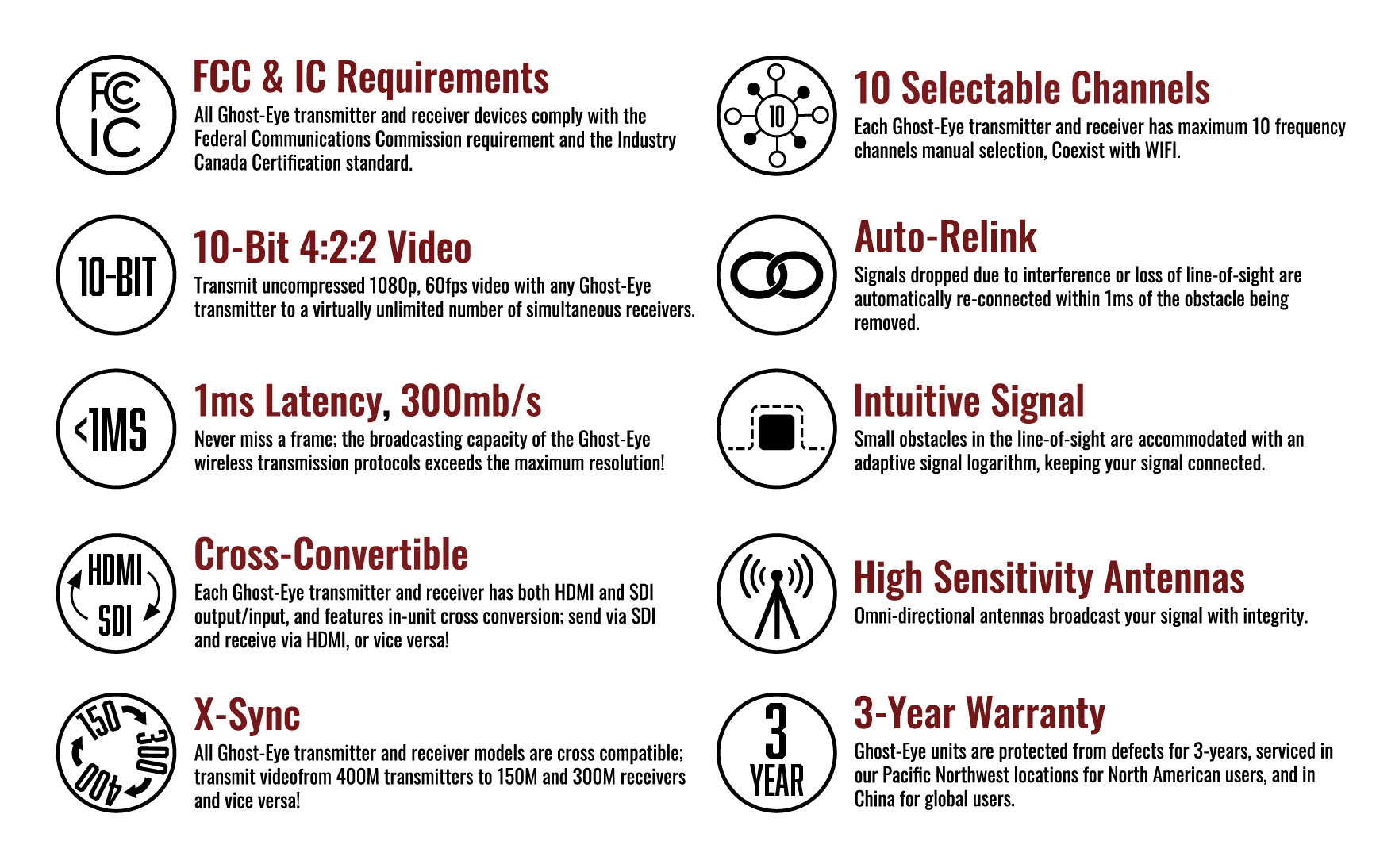 In The Box
1 x Ghost-Eye 1000M Transmitter
2 x Ghost-Eye 1000M Receiver
1 x Redundant Management System with Built-in Switcher
2 x 2-Pin Lemo to D-Tap power cables
2 x 6-Pin to 6-Pin Data cables
1 x Heavy Duty Steel Ball Joint Articulated Arm
7 x Extended High-Range Antennas