Ghost-Eye Redundant Management RMS 1000M Kit
Special Order, Please contact us!

The Ghost-Eye Redundant Management RMS 1000M Kit makes a complete package of the revolutionary Redundant Management System. The Switcher works with a pair Receivers that utilizes proprietary circuitry to keep updated and in turn offers users stability that is needed when working with live action.
Industry leading technology:
Cine Gears Inc. is the industry leader in wireless motion control systems and wireless video transmission equipment. Working in the broadcasting and film industry we are the designer, distributor, and technology holder, moving the world of film and broadcasting forward with never before seen products.
Broadcast Grade Products:
Cine Gears Inc. is focused on Wireless Transmission technology development. With in this development our main focal points are wireless motion control, wireless follow focus, wireless transmission of video and audio and wireless programable motion control system for broadcasters and professional video content provider. We are committed to bringing you the most practical solutions.
Proprietary customizable solutions:
Cine Gears Inc. and our long term partners have worked together to bring you proprietary products that allow us to customize and enhance them to fit our consumers needs. Whether you are working in the educational field, trying to stream your church service or are broadcasting a live concert we bring you cross compatible products for many applications. Industry exclusive technology offers 3G SDI metadata and is compatible with most broadcasting equipment. Our products come with embedded upgrades for both hardware and software making them unique as well as practical.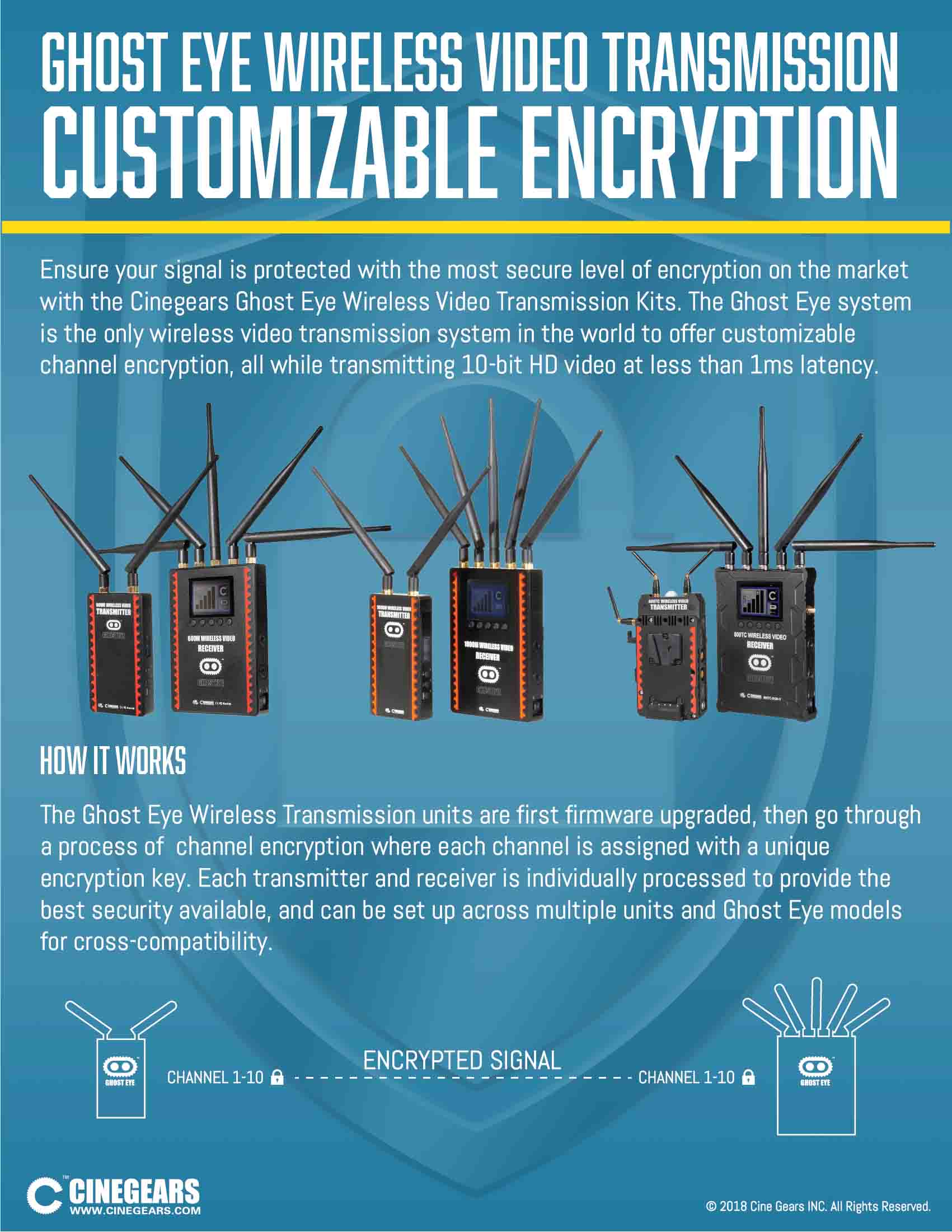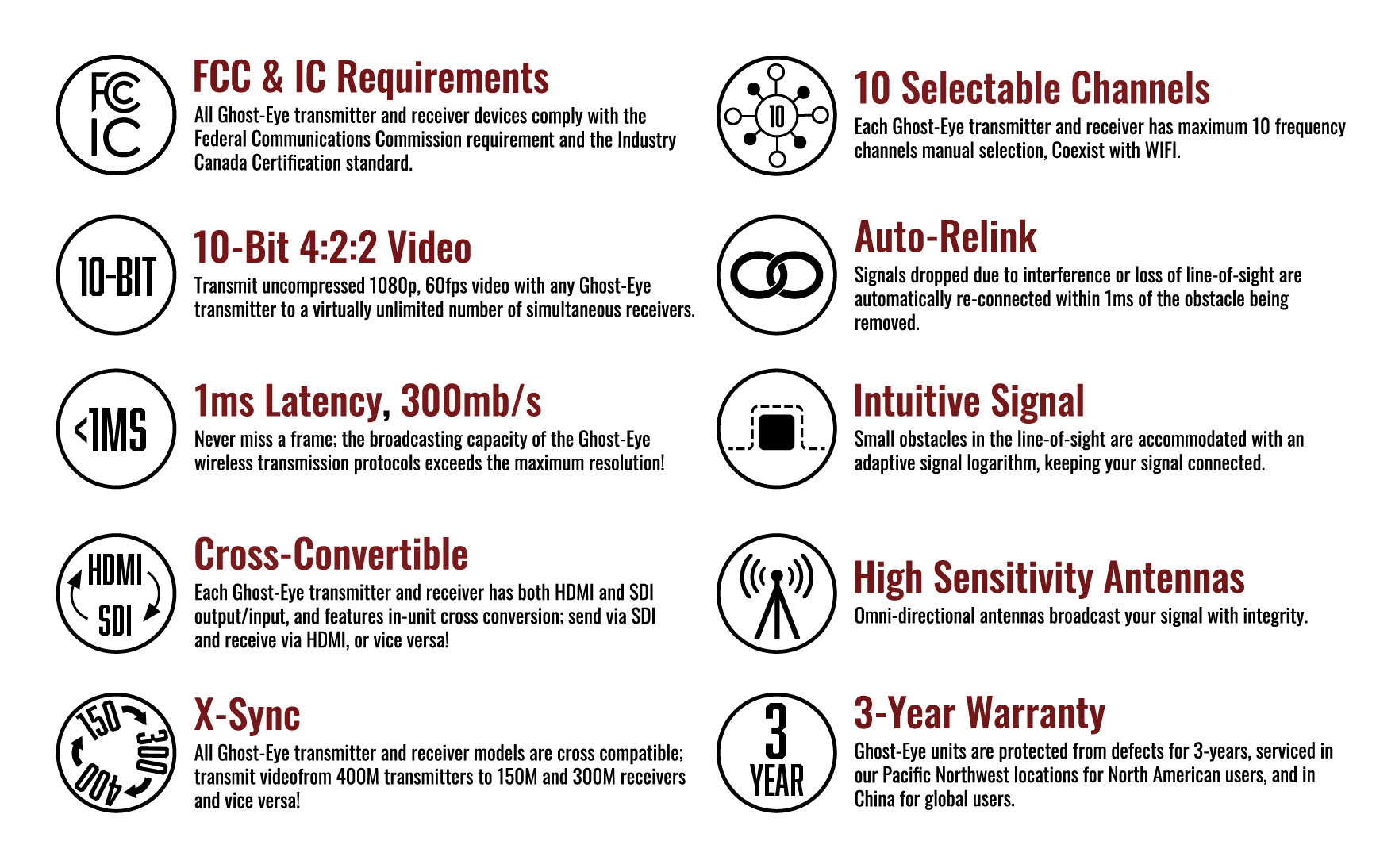 Additional information
What is included

1 x 150M Video Transmitter
1 x 150M Video Receiver
2 x Paddle Antenna
2 x 2-Pin Lemo Power Cable for 150M System
2 x Cinegears 15mm-27mm Mounting Bracket
1 x Waterproof Foamed Case for Ghost Eye 150M